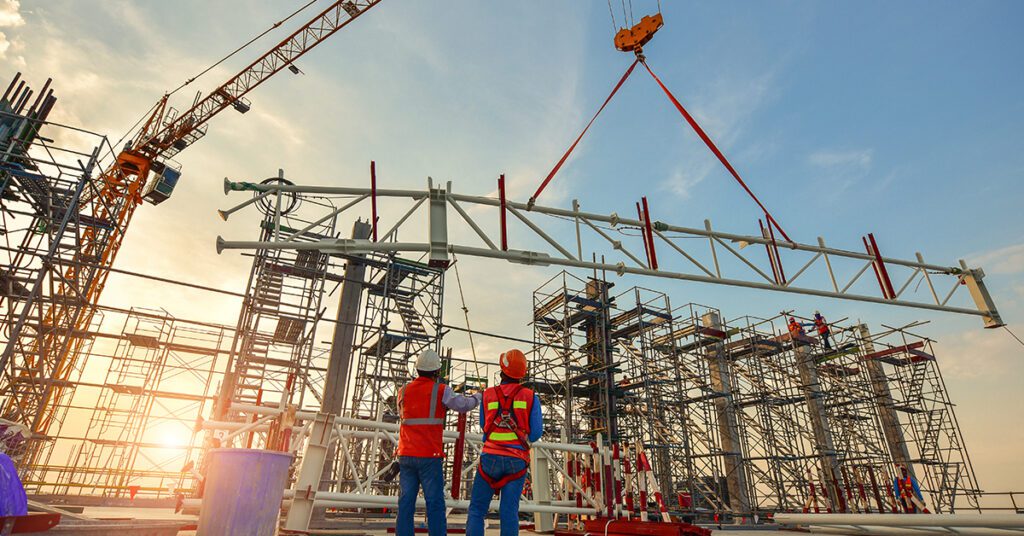 Empower Your Construction Company with Superior Solutions! The construction segment is one of the ever happening fields and always booms with jobs. Jobs in this industry include the construction of industrial, residential, and commercial buildings. There are also many engineering projects such as bridges, utility systems and roads in this sector. In the literary sense, construction means either building new structures or remodeling the already existing structures. Remodeling can include maintenance works such as repairs or additional construction. Since the construction field is the one that asks for ideation and execution, filling of human resource that has the highest capability is a must in this industry. Streamline your hiring needs with us and leave the rest to recruiters.
Approach
With these many diversities in place, it can easily be a daunting task to find people who suit your job requirements. Handling the recruitment work to specialized agencies such as Xyla will ease your burden and give you untold advantages. Xyla is not some other recruitment firm that just leaves after filling the vacant positions; we stay even after that. The construction field has many jobs to offer and, with each passing day, the number of growing jobs in this sector is skyrocketing. In this field, jobs consist of both skilled and unskilled workers. Besides, the goodness of these jobs is: people with education and without education can try their hand easily. Around the year, the demand for skilled and unskilled jobs is the same. Xyla covers all these jobs. It has to its job board people with different skillsets and different experience levels.
Solutions or Roles we support
Construction Project Managers
Construction Superintendents
Chief Estimators
Landscape Construction Manager
Carpenters
Electricians
Concrete Technicians
Heavy Equipment Operator
HVAC Technician
Foremen
Field Service Inspector
Millwright
Painter
Pipefitter
Construction Robotics
Surveyors
Welders
Water/Wastewater Treatment
Construction Laborers
Field Technicians
Carpenters
Construction Laborers
Construction Managers
Electricians
Operating Engineers and Other Equipment Operators
Commercial / Residential Construction Manager and many more…
Building Materials Solutions or roles we support:
Concrete specialists
Carpenter experts
Building materials technicians
Specialized trades and more
Additional solutions or roles we support
Elevator Installers and Repairmen
Hazardous Materials Removers
General Laborers
Ironworkers
Solar Photovoltaic (PV) Installers
Dry Wall Finisher & Installer
Plasterer
Joiner
Planner
Construction Engineer
Crane Operator
Signal Worker
Equipment Operator
Roofer
Insulation Specialist
Siding Contractor
Solar Photovoltaic Installer
Masonry Worker
Concrete Laborers
Mason
Plumber
Purchasing Coordinator
Safety Director
Welder
Painter
Ceiling Tile Installer
Electrical Engineers
Building Inspector
Civil Engineer
General Superintendent
Field Engineer
Field Inspector
* The above-listed roles are some of the competent construction & building material solutions that we provide. Connect with us today to find out how we can help you pick the best talent for the roles you state.
Why Xyla
Building Competitive Workforce – Construction Solutions! Drive exceptional results in construction domain with our unparalleled construction expertise and your vision. With a deep understanding of the solutions for construction industry requirements, we are the go-to experts, adept in sourcing and securing skilled staff for your construction projects.
Our AI-driven applicant tracking system assists us in completely eliminating the downtime in finding the best talent pool. As such, we play a big role in minimizing the cost of procurement to a considerable extent. Whether you have temporary construction requirement or permanent, we ensure to connect real talented people and not just some resumes within 24 hours' time. We understand that you need constant access to skilled labor for construction projects and that is why our trained recruiters make sure that they connect skilled professionals from commercial, residential, environmental, utilities, and energy sectors with your organization. We believe in the motto that organization's success lies in selecting "Right Candidate for Right Role." After vetting through scores of resumes, our seasoned recruiters find the candidates who are highly skilled, greatly experienced, thoroughly professional, and culturally fit to meet your organization's requirements. We don't just Meet Your Expectations but always Exceed Your Expectations.
Contact Form
"*" indicates required fields