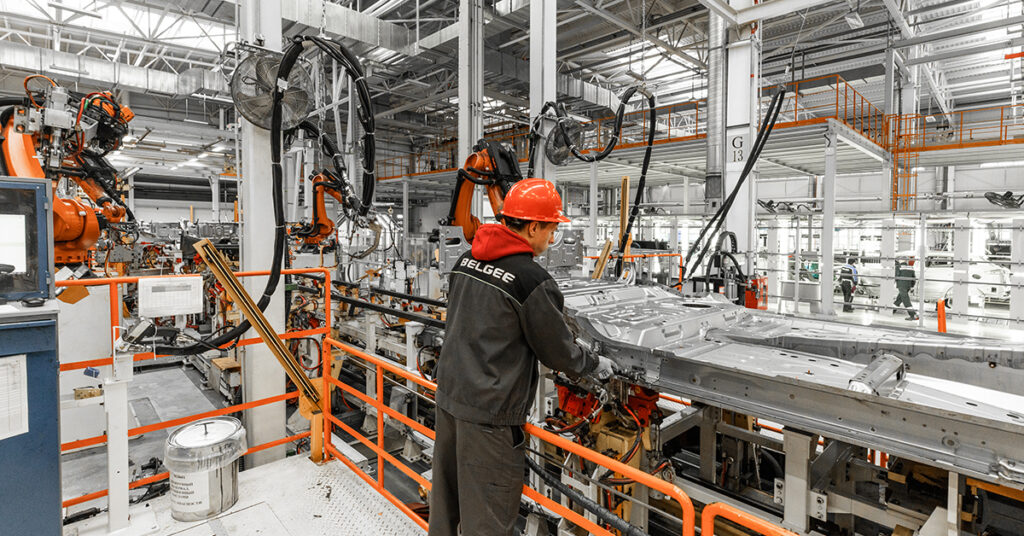 Build the NEXT Generation tools and products! The manufacturing industry is slowly becoming digitally abled to meet the demands of Industry 5.0, an era of technological advancements and digital transformations. The manufacturing sector has taken enough steps to take the big leap towards making digitalization a possibility. Manufacturing jobs are the ones that directly make new products either from raw materials or from pre-made components. Manufacturing jobs are rampantly present in mills, factories and plants. These jobs can even be found in homes, as long as just products are created and not services. For instance, candy stores and custom tailors. However, there are still folds like disruptions that need to be smoothed out before harnessing the full technology power. The teething problem of skilled labor shortage is another big challenge that is making the manufacturing industry face adversities in finding the right talent and leaders. As a result, many manufacturing firms are showing an inclination towards merges, rightsizing the portfolio, etc. to stabilize themselves in the market. Adding fuel to the fire is the constant destabilizing threat that looms large on manufacturing sector due to political instability, global trade dispute, and more.
Approach
Specialized Manufacturing Solutions – Unlocking Success! With almost a decade of expertise and experience in providing manufacturing solutions, Xyla provides pathbreaking solutions to align with manufacturing sector requirements. It is with great pride we state that we had the chance to work with various clients in manufacturing sector not limited to – Xyla is a leading manufacturing solution provider that provides extraordinary talent pool for manufacturing project management. We assist industrial manufacturers deal with the pressing challenges of the industry. You name a sector and our expert recruiters can provide amazingly talented professionals at the go. The following are a few sectors to name.
Areas or Roles that we support
Tobacco, Food and Beverage
Textiles, Apparel and Leather
Paper, Printing and Wood
Coal, Chemicals, Petroleum, Rubber and Plastic
Nonmetallic Mineral
Machinery, Primary Metal and Fabricated Metal
Computer and Electronics
Electrical Appliances, Components and Equipment
Furniture
Transportation
Miscellaneous Manufacturing
Chemicals
Mechanical and electrical components
Mobile equipment and machinery
Paper, and packaging
Automation and control systems
Building products and materials
Capital equipment and machinery
National defense-related products and lasers to material and chemical ingredients,
Electronics and many more.
Furniture,
Glass,
Food & Beverages,
Plastic,
Medical Devices,
Aerospace,
Automotive,
Pharmaceutical
Roles we support
Assemblers & Fabricators
Bakers
Dental Laboratory Technicians
Jewelers and Precious Stone and Metal Workers
Machinists and Tool and Die Makers
Food Processing Operators
Metal and Plastic Machine Workers
Ophthalmic Laboratory Technicians
Medical Appliance Technicians
Quality Control Inspectors
Welders, Cutters, Solderers
Painting and Coating Workers
Power Plant Operators
Stationary Engineers and Boiler Operators
Woodworkers
Water and Wastewater Treatment Operators
Professional Manufacturing Personnel Roles we support
Commodity Managers; Engineering Managers; Inventory Managers; Maintenance Managers; Manufacturing Engineers; Material Buyers; Planning Managers; Plant Accountants; Plant Operations Managers; Process Improvement Leaders; Procurement Specialists; Production Leaders; Purchasing Managers; Sourcing Specialists; Supply Chain Analysts; Quality Control/Quality Assurance Managers.
Skilled Manufacturing Personnel Roles we support
Assemblers; CAD Technicians; NC Programmers; Electrical / Mechanical Assembly; Inventory Clerks; Machinists; Maintenance Technicians; Material Handlers; Packaging Associates; Production Associates; Quality Assurance Technicians; Shipping & Receiving Associates; Shop Welders / Fabricators
Why Xyla
Unparalleled Expertise in Manufacturing Solutions! There are millions of manufacturing jobs every year, and about 85% are not filled. It shows the difficulty of finding people for manufacturing positions. In order to minimize this difficulty, many manufacturing companies take the help of recruitment & talent acquisition companies such as Xyla that have tailored and tuned methods to fill the manufacturing jobs.
If you are in the manufacturing sector and need these positions to fill, you can always get in touch with Xyla – a specialized recruitment team that comes with vast experience both in filling permanent and contract-to-hire positions.
Contact Form
"*" indicates required fields